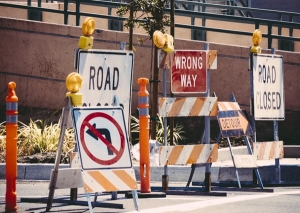 When looking into creating your very first tailor-made software, there are many things you need to pay attention to, and many things you need to avoid. Here are some tips and suggestions on how to get the best results possible when having your dream software created!
Building the best custom software for our clients to streamline exactly what they want for your company is what we specialize in. As you may or may now know, we specialize in creating software for the insurance industry, which is constantly changing. We keep up with this fast-paced industry and help our clients avoid any kind of hacking, internal issues, hiccups, or the crash of their systems. But what if you're looking to hire the best company to create tailor-made software and you're not in the insurance industry? What kind of things should you be keeping in mind when doing your research, what kind of questions should you be asking, and what red flags should you be looking for?
Through this whole blog, please keep in mind that all of these tips and suggestions are things that we already do for our clients and keep very near and dear to our hearts when building and creating for our clients. These are suggestions and thoughts you need to pay attention to for any software creation outside of what we offer. Please use these tips to have a good experience when having a tailor-made software built for your company. Make sure to make this a positive experience for both parties involved, and make it the goal to create a piece of software that will truly grow and enhance your business.
Always make sure that there is a non-discloser agreement between your company and the company creating your software. This takes ownership to the next level, allowing you to own the rights to the custom software that is being created for your company. Also, make sure you have the sole ownership of the code being written for your software. This protects your code and stops it from being stolen or sold off to other companies, including your competitors.
When communicating with the company you have contracted to build your software, make sure you are very clear and precise with exactly what you want and what the end goal of the project needs to be. Make sure you are always on the same page. This will be a huge relief to both you and your designer if you stay in clear communication. It will also be a huge time saver, allowing your software to be developed quicker and ready to be used faster. This will eliminate the number of things that need to be changed, fixed, or completely redone before it can be put to work. This will also guarantee that the quality of your desired product is very high and it operates exactly how you want it to. If communication and your goals are lacking and unclear, this shows your designer that you don't care about the product, so they won't put in any more effort that you will. Put in your highest amount of effort and expectations and you will receive that back in spades within the finished product.
When you get to try out your software for the very first time, make sure you consider your whole team and everyone who will be using it once it's released. Remember, it won't just be you who will be using it every day. You need to think and consider if the presented package is something that everyone in your company can learn to use, can use daily, and if it is a tool that will help everyone in your company. That does include considering different needs, levels of knowledge and education, and how everyone learns differently. Take note and listen to any suggestions your fellow employees give about this first trial software and heed them when needing to make any changes or corrections. Take time to consider everyone's needs, and remember that not everyone will love what's been presented, but everyone needs to be able to use it.
One of the most exciting things we love about creating software for our clients is helping them grow and growing with them as the world around us changes. Your developer needs to build your tailor-made software with the idea that there needs to be room for growth and changes, and that finishing the project doesn't mean the end of communication or even the end of the software. Talk about the creation and growth of your software in terms of the long run and what your end goals are. Make sure your software allows shifts and changes, and make sure that this is an option your developer can offer you, and one they won't mind giving you.
Creating something as unique as your tailor-made software does take a lot of work from both parties involved. For your insurance needs and the production of that software, we are your best option. But, if your company is outside of our industry, please take these tips to heart. Put time into researching each company you are considering, don't be afraid to ask questions, and be very clear with exactly what you want. Don't choose a company until you know that all of your expectations will be met. Good luck and get to creating, your software is waiting to come to life.