The world is changing constantly right now, how are your insurance companies changing along with it?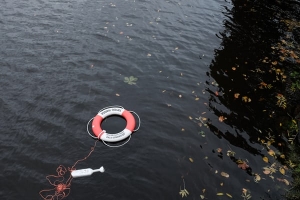 Happy April everyone! We know during these strange times your company and your families may be facing new and challenging difficulties every day. We are here to help support our clients with these changes and to help your company continue to grow and evolve during these unknown times. The insurance industry is working harder than ever to support this global issue and those greatly affected by it. Our industry and the industry that we support will be seeing many changes in the days to come, as it already has. These changes are daily, and sometimes very difficult to keep up with. They are even harder to keep up with when you are working hard than ever to protect your family and your company. To help out, we wanted to switch gears and provide some information on how the current situation will affect and has already started to affect some of the top and most important types of insurance.
Many people are now working from home, while their children are also home finishing up their school year. This can and will probably change how you are and will be looking at your home insurance. You should check in with your insurance provider to see if they are offering any home business coverage endorsements. Also, we encourage you to communicate with your insurance company through this whole process. All of us will be affected financially in some respect, and sadly some more than others. If you are experiencing financial difficulty and could have issues paying your bills, please let your insurance companies know. Many of them are working case by case to offer what support and help they can. Since you are now working from home, as are your children, look into getting a little more liability coverage just to be safe. Also, if you have coverage on a room or rental property that has now been vacated or cannot be rented during this time, see if you can pause the coverage on those spaces. That can help you financially since you won't be receiving that extra income from those properties. Make sure that all of your equipment that you need to work from home with is covered under your insurance, so you can continue your livelihood with extra protection from theft, damage, or natural disasters. Higher liability can help protect your family and others. We are all at home, and sometimes those family walks or walking the dog can turn into an accident on your front lawn or on someone else. Be prepared. We are also seeing pauses in both interior and exterior inspections on homes. Business for all insurance companies has been moved to remote working. Filing a claim or talking to an agent may take longer now due to the high call volume and change to working online.
We are working from home now and driving a lot less. Reach out to your insurance company and see if they are able to lower your rate based on this and the current situation. Also, contact them if you are going to have financial difficulty paying your bill on time, and see if they can work with you through this situation. Even if you don't plan on driving until you go back to work, canceling your car insurance is not an option. What if an emergency comes up or you end up having to drive, your car will still need to be insured. Remember, even if you're not driving, something can still happen to your car. It can get damaged by storms, your neighbors, theft, vandalism, or someone else crashing into your parked car. Some states and some companies may allow you to suspend your coverage, double-check to see. You also might be able to switch to a plan based on paying per mile. When your commute goes back to normal, this kind of plan will cause you to pay way more than you normally would. But, for those planning on hardly driving this change in plan could mean big savings. If you've picked up a job doing food deliveries or other similar jobs using your own personal car, make sure you are properly insured to do so.
If you're going to have any difficulties paying your health insurance during this time, call your provider right away. Out of these three types of insurance, this is the most important that you need right now, since the situation we are going through targets and could seriously affect your health. Know that under the new Families First Coronavirus Response Act, certain testing and related treatment connected to COVID-19 is covered. This is mandated for insurance plans of all sizes and for all plans. It will remain covered until the public health emergency has ended. Each health insurance company is responding in its own way to help its clients and its employees. Most companies have moved to work remotely with their employees working from home. Filing a claim or getting answers might be a little different than you're used to and might take a little longer. Many non emergency procedures and scheduled checkups have been postponed during this time, out of the protection of the patient and giving hospitals more time and attention to focus on those affected by the pandemic. Your providers are aware of this big change and are here to help you through. Some companies are going above and beyond right now. Aetna, for example, is waving cost-sharing for inpatient admissions for all in and out of network treatment facilities for the treatment of COVID-19. They are helping hospitals transfer and discharge patients with unrelated COVID-19 issues to a safer environment. They are also offering resources to their employees who have been impacted by COVID-19, and to help them through their difficult times. Research what your provider is doing and how they are here to help you, your community, and their employees.
If you haven't invested in this type of insurance, now is the time. Not only are you working from home, so are more and more hackers. They know the workforce has been impacted, how much pressure this is putting on the online and internet industry, and are very aware of the vast number of people who are now logged on beyond the safety of their office's infrastructure and protection. They will be working harder than ever to attack more people in intelligent and terrifying ways. One of these terrifying ways will be seen in the amount of fraud that will be popping up around the stimulus checks Americans are hoping to see in their bank accounts in the coming weeks. Hackers and scammers have already been appearing in phone calls, text messages, emails, and physical letters asking for personal information to receive your checks, to receive them faster, or even provide the cure for the pandemic in return for your personal information. The IRS will not contact you to give you your funds. If you are approached by someone, report them right away. Do not engage them, do not give them your information, and do not open any links or attachments they send you. What is very scary is that these hackers have become very smart, and make all of their emails, texts, letters, and approaches look very real. So, if you have clicked on or opened these links, or fallen prey to these attacks, it's okay. That's where this type of insurance comes in to help.
The world around us has changed, without a doubt. It continues to change every day, but we are here for you and we are going through this with you. If you have any concerns or questions please don't hesitate to reach out to us!